announcing&introducing: prolog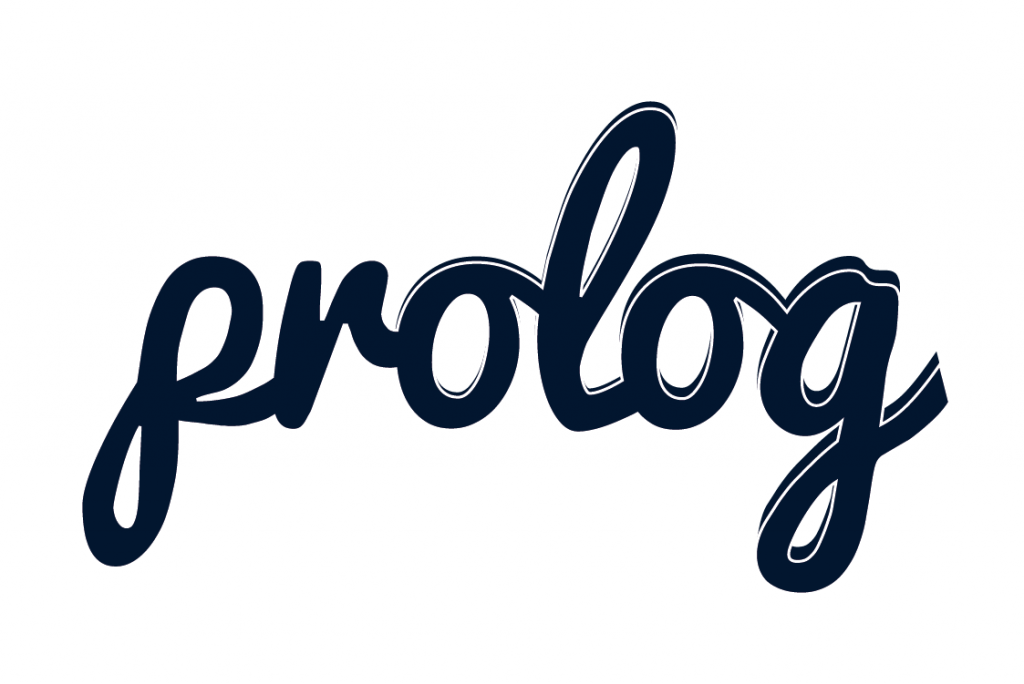 __________________________________________________________
Today is a special day in history. Well, kind of.
At least it is the kick-off and beginning of a new story.
Namely, the story of prolog, a newly established design agency
in Graz that focuses on supporting young and creative artists.
__________________________________________________________
prolog is a virtual company established by the 5 information design students Nejc Kuzmič, Ines Pinter, Lisa Schantl, Seda Yumuş and well, yeah, I guess you got it by now, myself. Unified under this name we aim to create "stages for the creative minds", which means that we target to build identities and personalities for artists from any field, may it be music, the fine arts, literature or the dramatic arts, for a minimal budget. Thus, the name prolog does not only stand for the fact that we ourselves are set just right at the beginning of our career, but, moreover, that we target to support artists that need to start their own living with what they love. Just like what we want to achieve too.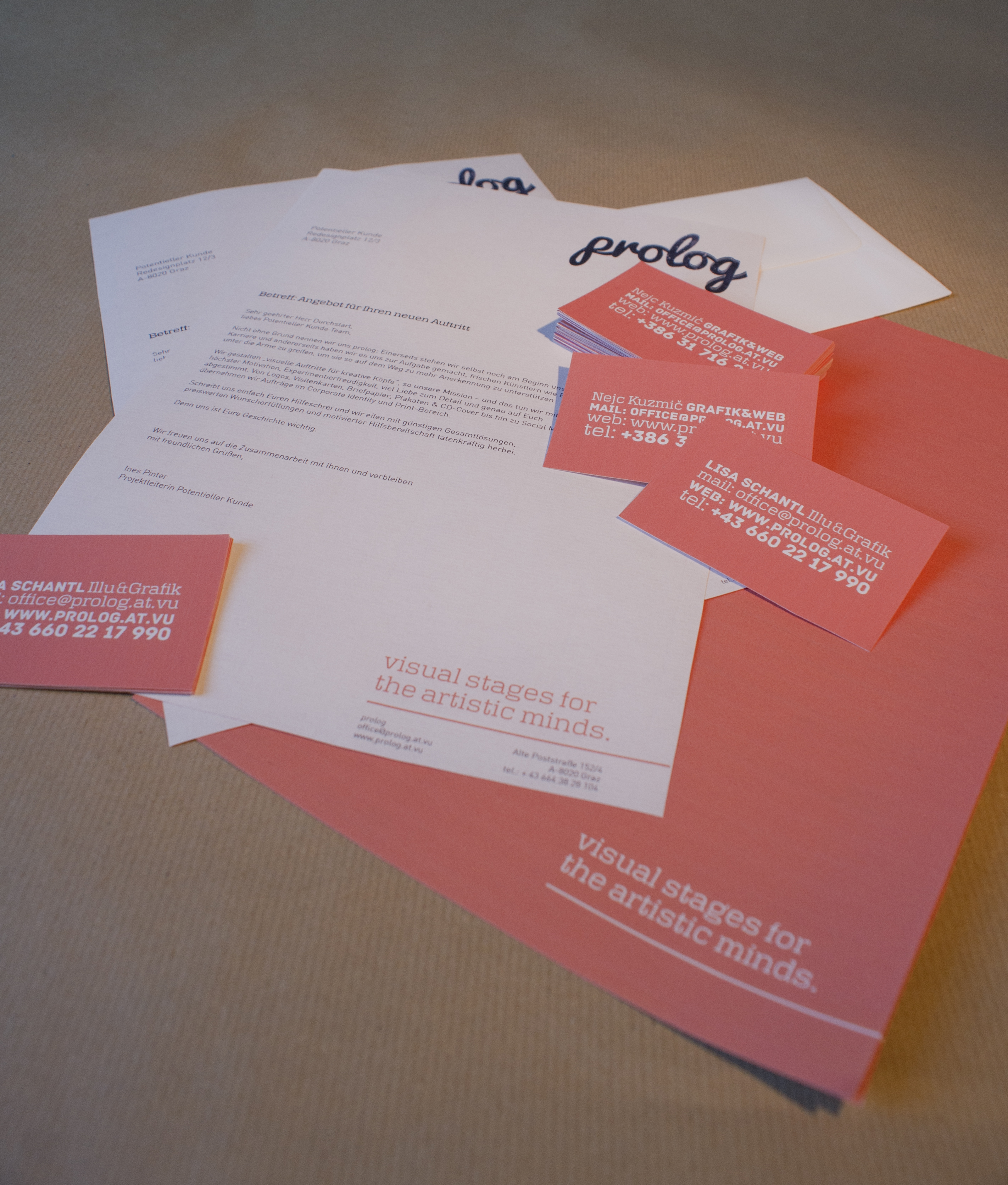 Crafting logos, business cards, stationeries, cd-covers, posters and flyers is just a part of our main endowments,
but we may also love to work with digital media in any of its appearances, as well as discussing organisational issues that lead to your success.

You may follow our company via Facebook or Pinterest.
Because your story is near and dear to us.
__________________________________________________________
prolog
Alte Poststraße 152/4
A-8020 Graz